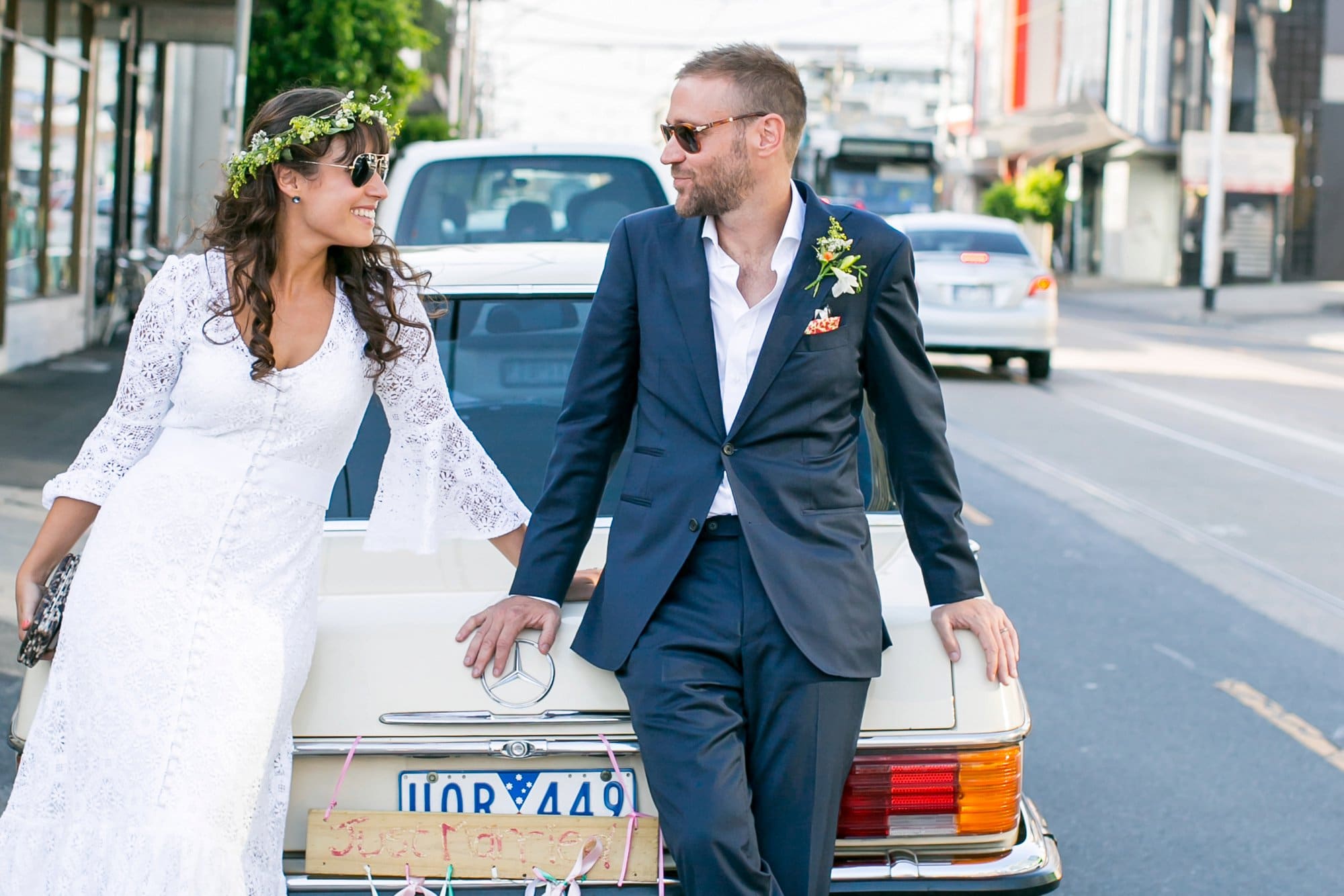 Quite excited to share this wedding!
Selina and Tim got married in Brunswick in Melbourne earlier in the year, it was a diy filled wedding with tons of style.
Definitely after a more non traditional wedding they found the perfect venue for the ceremony in a local Scout Hall with the reception being held at a local cafe within walking distance down the road.
I loved how the whole family pitched in to help get ready for the big day too. I am sure there were many other small diy touches but I do remember that Selina and her mum had put together the bouquets and she had made her flower crown herself. Her mum also decorated the Scout Hall with some amazing greenery from her own home and her sister made all of the bunting and an amazing cupcake wedding cake as well!
The speeches were some of the best I have heard in a long time too. Especially right at the end when Tim ripped off his shirt to reveal he was choosing 'Ife' (Selina's last name) and the expression on her face was pure gold!
Anyway thats probably more than enough from me, here are the photos.